Regular price
Sale price
$27.99 USD
Unit price
per
Sale
Sold out
Nano Pixelblading Blades
#Pins 14
Blade Shape: High Low
Blade Type: FLAT or CURVE
Blade Thickness .2mm
Pixel Blade 25 pcs
FREE
Mini Course 
with purchase!
A revolutionary type of blade, the Nano Pixel Blade allows an artist to embed pigment without slicing or cutting the client's skin.
This blade features two lengths of blades that allow the artist to tap pigment into skin allowing for a pixelated appearance. The shorter blade length acts as a type of barrier to help prevent blade from puncturing too deeply into the client's skin.
Using this patent-pending blade allows for the creating of "pixel strokes" that mimic the look of natural hair strokes similar to that of microblading techniques without over damage to the skin.
Receive free access to the Pixelblading course with purchase of blades.
#Pins 14
Blade Shape: High Low Pixel Blades
Blade Type: FLAT or CURVE
Each blade is individually packaged & sterilized with Lot # & expiration date
Share
View full details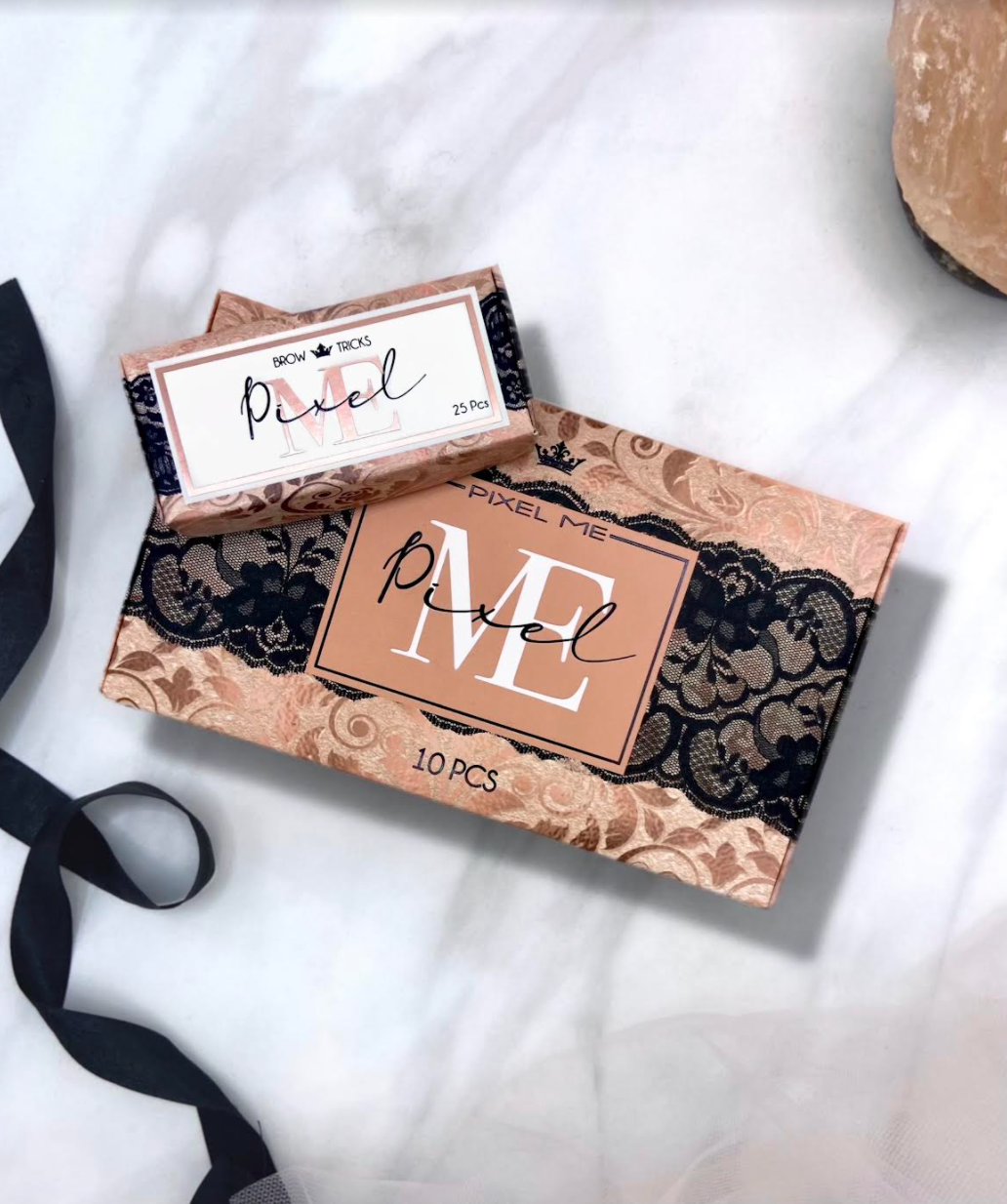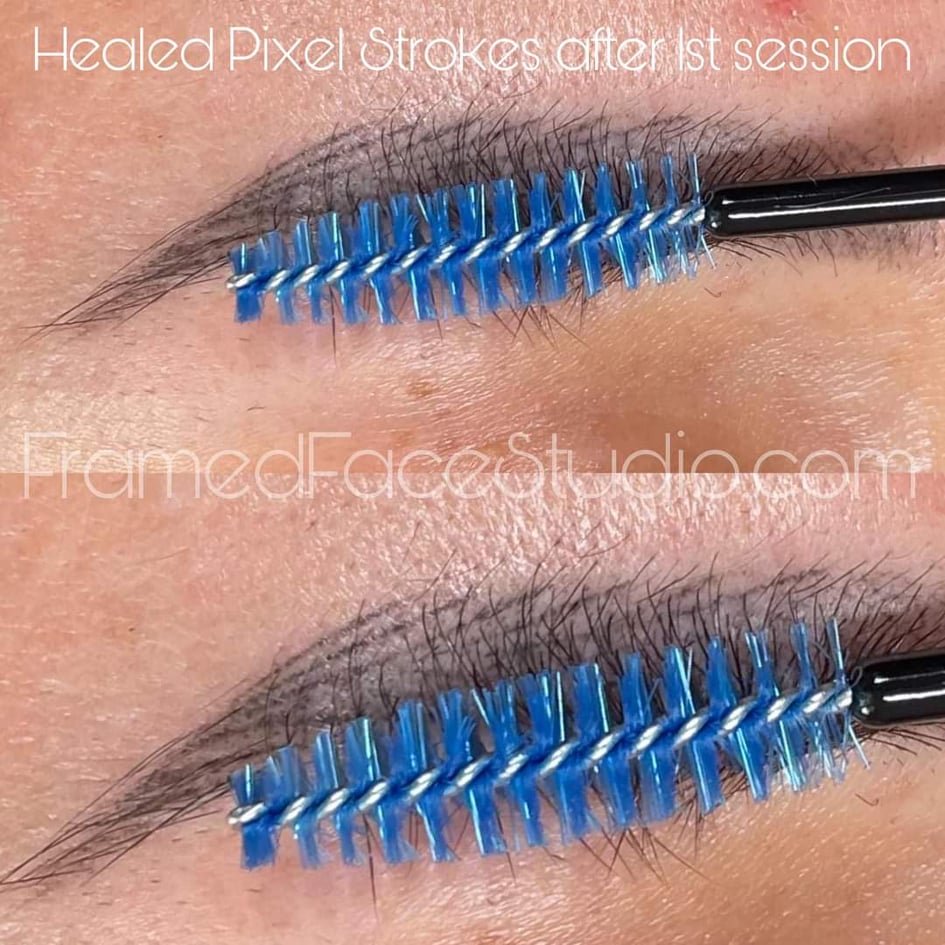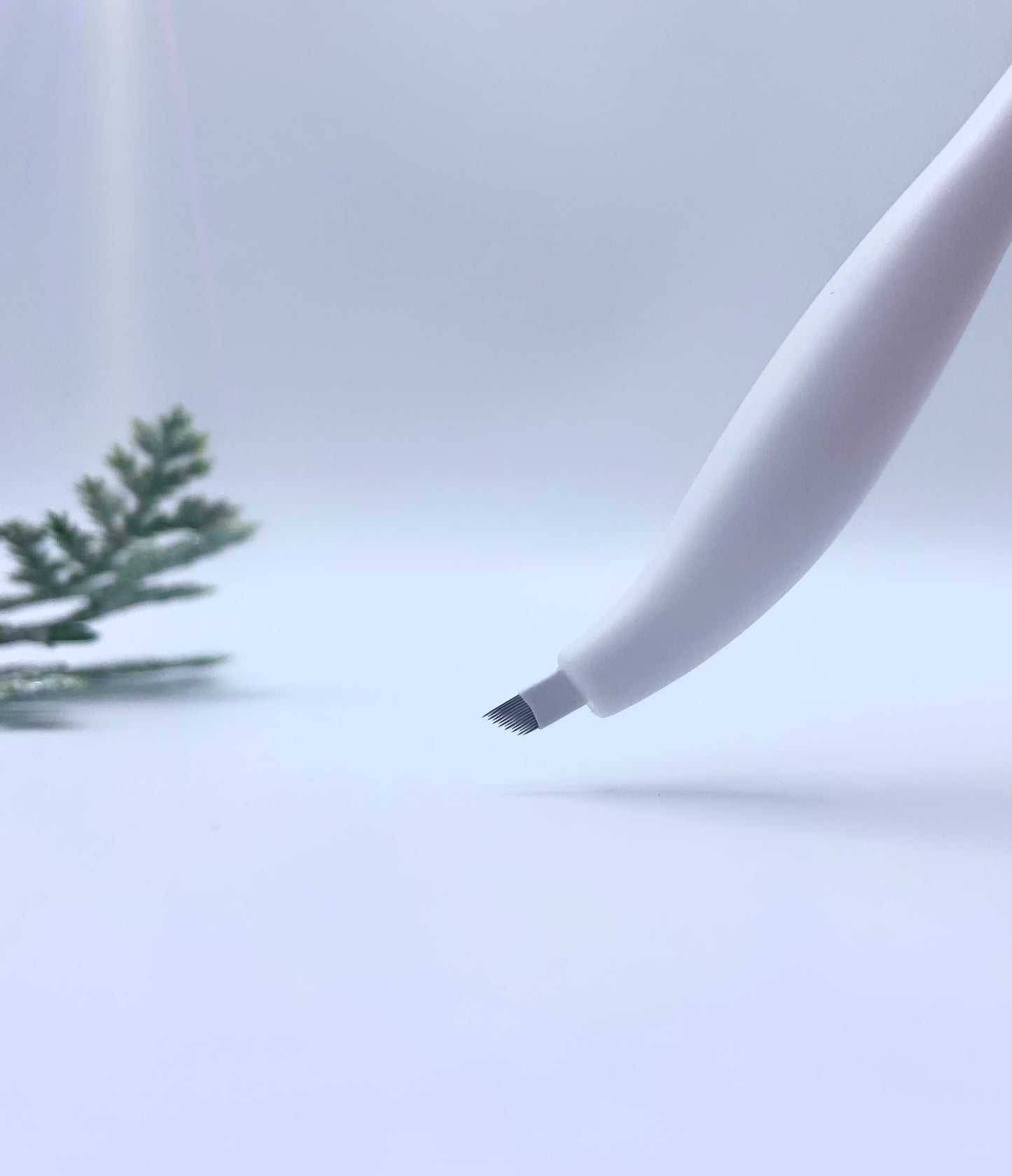 Awesome blades
I'm so in love with these pixel blades.. they create such beautiful hairstrokes..I will always keep them in stock!! Looking forward to Doing a lip blush with the shaders soon
Game changer to me for eyeliner tattooing
These blades in particular the triple and double make my work easier, more consistent and quicker with amazing retention…
Amazing for keeping my outline
I rely on the pixelblade not only for creating hairstrokes but also for maintaining the outline of the eyebrow shape throughout the procedure. It's an essential tool for me, and I can't imagine working without it. I use it to dry-tap around the shape and then follow up with RevealMe to reveal the outline, which guides me throughout the entire process. My clients love the final look that the pixelblade gives, with better healing and beautiful retention.
My magic outline tool
Many ppl struggle to get that perfect outline with machine. I use this manual flat pixelblade. More control, steady hand and you don't even need to hold your breathe!
Game Changer!!!!
This technique is a game changer for so many reasons! If you are doubting it, don't- take the course! It's amazing 🤩